Bankers Recruiting Bankers – It's a Winning Equation.
Banking Industry Knowledge and Contacts + Expert Recruiting + Constant Communication = Successful Results.  Our team of banking Talent Acquisition Professionals enjoy over 105 years in the banking industry.
And we make it easy for you.
When you're looking for the highest quality banking professionals, our team of highly skilled bank recruiters are simply the best.
Indeed, we are the search firm consisting of "Bankers Recruiting Bankers" and offer an industry-unique perspective…and results!
Whatever role you want to fill, from bank Presidents or CEOs, Chief Credit Officers, Board Members, Market Presidents, Chief Compliance or Enterprise Risk Officers, Loan/Deposit Operations Managers,  Retail Sales Managers, Commercial or Business Bankers, etc.,
The Symicor Group stands ready to quickly address your bank talent needs.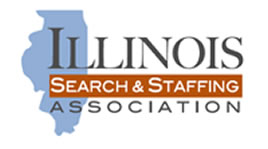 Member of the Illinois Search & Staffing Association